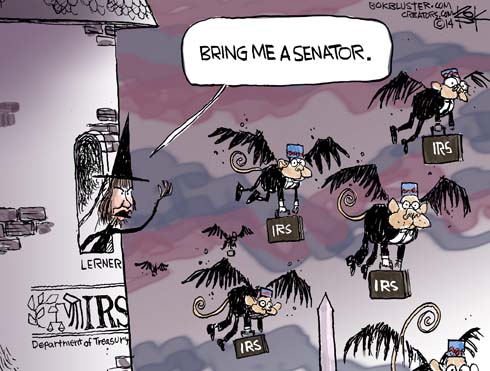 IT WOULD APPEAR THAT NOT ALL OF LOIS LERNER'S DAMNING EMAIL WERE EATEN BY HER IRS COMPUTER. ONE WAS JUST REVEALED THAT SHOWED SHE WAS TARGETING REPUBLICAN SENATOR GRASSLEY. ONE MUST WONDER WHAT THE THOUSANDS OF OTHERS WILL REVEAL.
CARTOON BY CHIP BOK
EMBED CODE
Code for Facebook, Blogs, Websites and Myspace.
Just copy and paste into your site.